Monday, 11 March 2013
Custom Firmware: RM- 588|625 Nokia 5230|5233 GingerDust v2
Nokia 5230 / 5233 RM-588/625 GingerDust v2


Presents-:
Gingerdustv2
ChangeLog:
GingerDust v2 Change Log :


- 808 PureView Codecs By Djraz, Dolby Digital Ported From Belle FP2 By BladeFire.
- Unique GingerDust WallPaper Pack By Raunaq93.
- Completely Shortcut Bars mod By DjRaz. No Matter What Theme You Use, your Shortcut bars will always be Transparent
- Long hold 0 in dialer bring up BTSwitch instead of Browser.
- Better staticfeatures.dll
[523x] Removed video call, power switch button like OFW etc
- New RingTones
- Modded Anna Icons by Aky and BladeFire. Meego Style.
- Remodded installserver.exe to support Nokia Smart Installer
- Swipe HS Clean mod
- Better Menu Arrangement
- Belle Notification widget icon
- 3 Row qwerty instead of 4 row, as the latter reduces speed of typing.
- [523x] Replaced flash with video camera
- [523x] Blank Widget instead of WLan widget
- Default Theme : GingerDust v2 ( JellyBean Style)
- Tweaked starter*.rsc that results in better RAM management.
- New Startup and Shutdown screens By Raunaq93.
- All mediabar related issues are now completely fixed.
- New ROMPatcher Plus v3.1 integrated.
- ICS Dialer Icon
- Smileys support in messaging.
- Complete N8 Landscape By Symonk And Dan-av.

- Minor Speed Improvements.
- Optimized the CPU related Settings even more to Create a Perfect Balance between Speed and Battery Life
- Extended Menu, Shrinked the network and battery icons to the top on Menu.
- All Camera Errors Fixed.
- Now Music Player will not return you to Menu after exiting it.
- Changed the default widgets layout. Nokia Notifications widget comes preinstalled.
- "ShareOnline" button replaced with "Delete" in Photo Gallery, A mod by dan-av
- New Unseen Theme Effects By ME (BladeFire)
- All Kinds Of Performence Mods Are There

REMOVED APPS :
All C6 Themes, OVI Maps 3.04, Chat, Podcasting, Image Print, OVI Contacts, OVI Music, Here and Now, Online Support, Voice Commands, Phone Switch, My Nokia, Quick Office, Adobe Reader, Drawing


Other Modifications :
Performance Upgrades:

- Phone will never slow down and the RAM won't be decreasing (RAM Caching modded)
- 80MB+ on C:\ (Phone memory)
- Free RAM after startup : 64.5MB in 5800, 70.8 MB in 5233 (Maximum) under ideal conditions. may vary according to your phone.
- Average RAM: 50 - 55 MB after Heavy Useage
- And All other Sorts Of Performance Mods Are There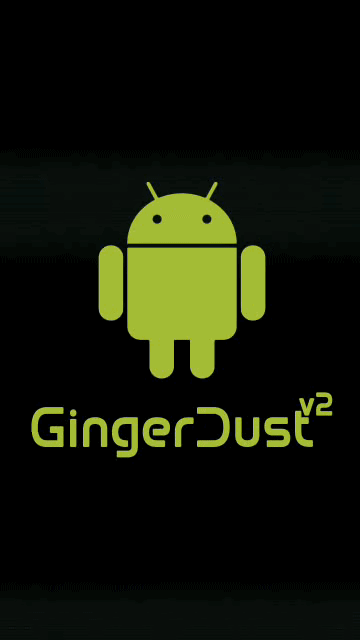 Gingerdust v2 theocratic demo



Team Members :

•HellRocker™ [ Creator of GingerDust v1 ]
•bladefire [ Default Theme Maker and Modder ]
•rushi1607 [ Theme Maker and Modder ]
•Edios [ Modder ]
•raunaq93 [ Awesome Graphic Designer ] [Splashes are by Raunaq]
•Navratn123 [ Modder ]

: SplashScreens :




:Startup Screen: :ShutDown Screen: :Startup Splashscreen:


General Modifications :
- "Restart" Option instead of "Lock Screen and Keys" in Power Menu by CODeRUS.
- All C6 lights problem fixed. (Mod by mara)
- Camera will not eat RAM after closing it.
- Default Browser user agent changed to the one of N97 mini. So OVI store and some other sites will recognise your phone as Nokia N97 mini
- C5-03 Keyboard Layout added.
- "Nokia Tune" from 808 PureView added.
- Default bluetooth name: GingerDust v2
- USB now will name as GingerDust v2
- Voice recording during call fixed. Your phone won't crash if you record and call someone at the same time.
- RAM Cache in C:\ for better performance
- Nokia Pure Fonts Used
- Operator Logo ON/OFF settings available in homescreen settings
- Delivery Reports ON by default in Messaging
- Theme effects are ON by default
- Removed "Check for Updates" in Device Updates
- Profile "General" renamed to "GingerDust v2"
- Homescreen landscape enabled. Dialer landscape disabled
- Lags in Messaging apps removed

HOMESCREEN:
- Widgetized Nokia C6 Homescreen
- Full widgets support
- N97/N97 mini widgets can now be installed
- 3 Additional shortcuts bar. Total : 5

GRAPHICAL PERSONALISATIONS:
- Exclusive Splashscreen and Shutdownscreen.
- Bootscreen Volume set to : 10
- Custom Boot/Shutdown animation locations -
E:\Boot\
Startup.gif
Startup.mp3
Startup2.gif
Startup2.mp3
Shutdown.gif
Shutdown.mp3
- Theme effects : Droidic Belle
- Exclusive ICS Navibar with new symbols

BROWSER:
- Added "View Images" in options>Display Settings
- Download manager will be started on browser start-up to resume
- Browser now can be rotated in landscape even sensor off, by going to options while browsing
- Browser Cache moved to E:\ and increased to 50MB

FILE MANAGER:
- Nokia default file browser can send sisx, sis, jar and any protected items via bluetooth, mms and uploads
- Nokia default file browser will show system folders in E:\


MENU:
- Using 3x4 Menu modded by ME
- All Lags in Menu removed
- Applications Hidden : Conversations, OVI Sync
- "Show Open Apps" Removed
- Optimized to run very fast and smooth (Tweaked Kinetic Scrolling in Menu)


APPLICATIONS UPDATED/ADDED:
- ROMPatcher+ 3.1 by Il.Socio
- Nokia File Browser
- KillMe
- Autoinstaller
- Belle Topbar 3.0 JellyBean

SUPPLIED PATCHES :
- Lock Internet (Obvious)

- Root 4 File Manager (Shows d and z drive in default file manager)
- Disable Key Lights (Also Obvious)
- Open4All (Admin Permission in System Folders)
- ReadCroot (Default FileBrowser will show System Folders in C:\)
- c2z4bin (c2z like patch for binary files)
Thank You... Happy Flashing...